EXCLUSIVE COGNAC EXPERIENCES AND TOURS
As a designer of experiences in the wine & spirits hospitality sector, we are here to help you organize visits and events in the vineyards of Cognac.
DISCOVER THE AGENCY
To discover the Cognac vineyard is to experience meaningful tourism by meeting its many facets and the people who shape it.
Cognac is first and foremost a vineyard – and the largest white-grape vineyard in France with more than 192,000 acres.
The vineyard has shaped its landscape to make it a true mosaic of vines, forests and fields, crossed by the Charente River and dotted with small villages and their Romanesque churches made of local limestone, often blackened by torula.
Visiting the Cognac vineyard is stepping out of time. It is discovering how patience becomes magical, immersing in a deeply unique area, imbued with tradition and transmission. It is a journey of the senses, a journey into sophistication, serendipity and creativity.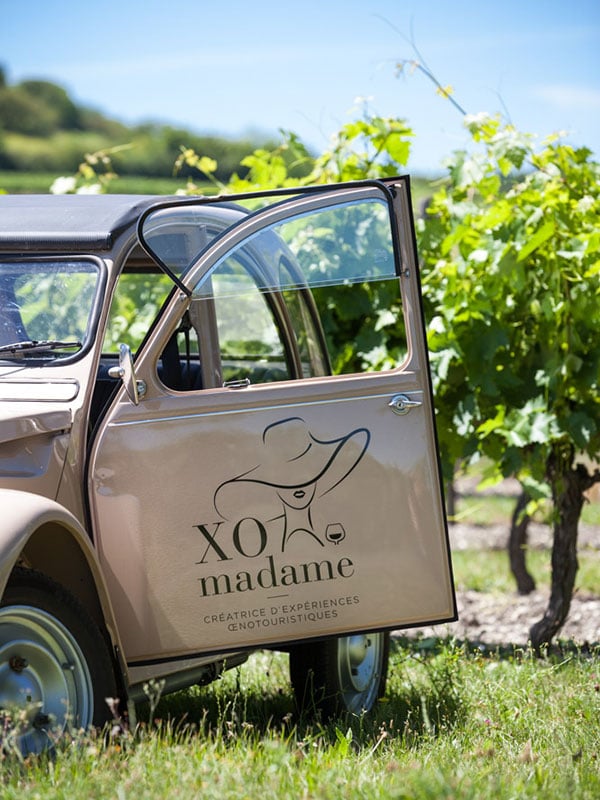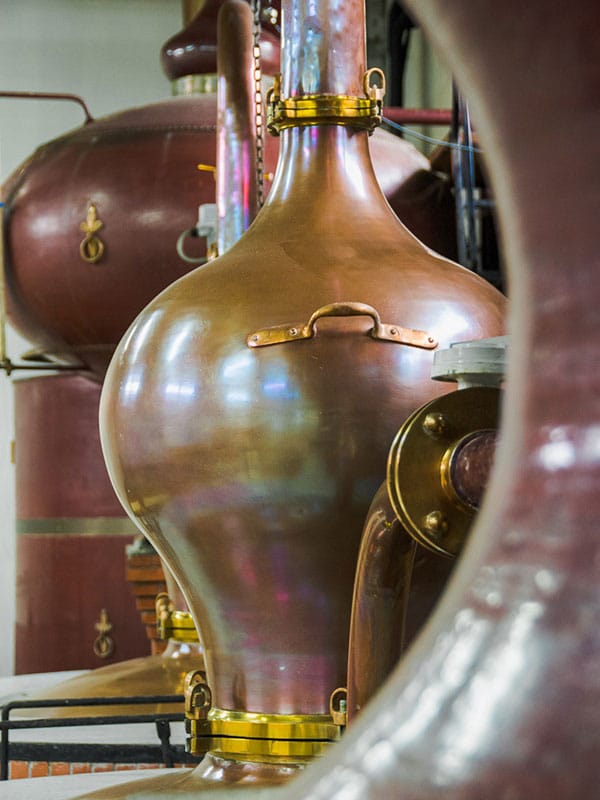 A selection of activities and tours to make you discover the facets of Cognac through exclusive experiences.
As a
designer of experiences
in the
wine and spirits hospitality
sector, we are here to help you organize visits and events in the vineyards of Cognac
.
To help you discover cognac, its vineyard of origin and meet those who make it, we tailor tours just for you and your specific wishes.
For individuals or groups, from beginners to experts, alone, as a couple, with friends or family: our guides – experts of the Cognac vineyard – will answer all your questions and meet all your expectations.
Looking for a company getaway option? We organize all your corporate events: congresses, seminars, team building, incentives…
Seminars and Team Building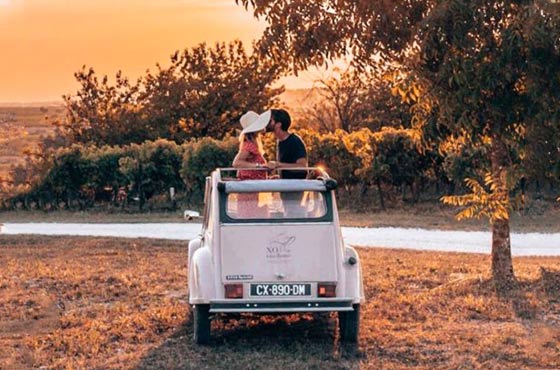 Discover Cognac in a Citroën 2CV
Take a gentle drive through the Cognac vineyard in a Citroën 2CV to discover the region's secrets.
Length: starting from 2 hours
Price: starting from €70 pp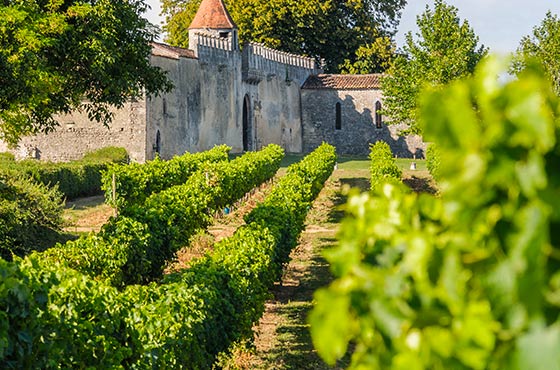 Full day tour to explore every aspect of Cognac. A half-day tour without lunch is also available.
Length: starting from 4 hours
Price: starting from €320 pp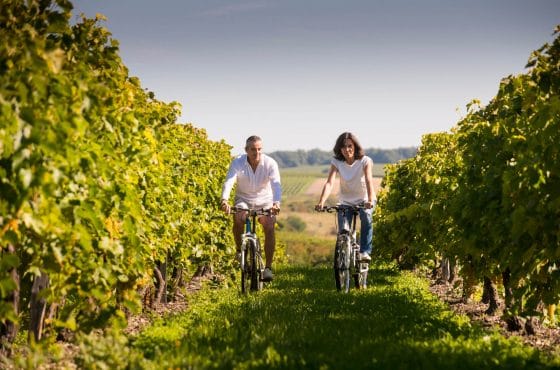 Explore the Cognac vineyard by electric bike, discovering the terroir and its diverse landscapes.
Length: 8 hours
Price: €110 pp
Video made as part of a partnership between the Cognac coordination body (BNIC) and Les Droners.
We would be delighted to help you create a personalized stay for a truly unique experience.
Feel free to contact us by telephone, email.
Or using the contact form below.
We will reply as quickly as possible.