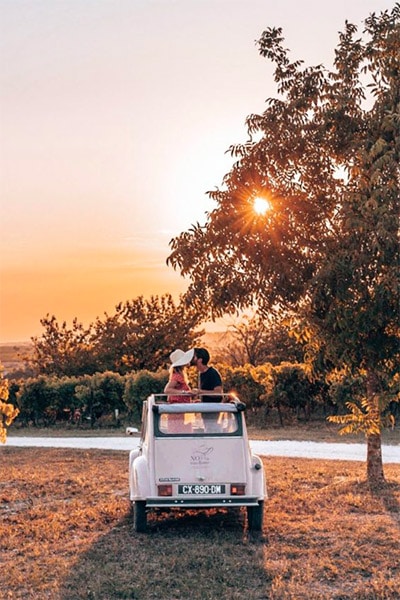 DISCOVER COGNAC IN A CITROËN 2CV
Take a gentle drive through the Cognac vineyard in a Citroën 2CV to discover the region's secrets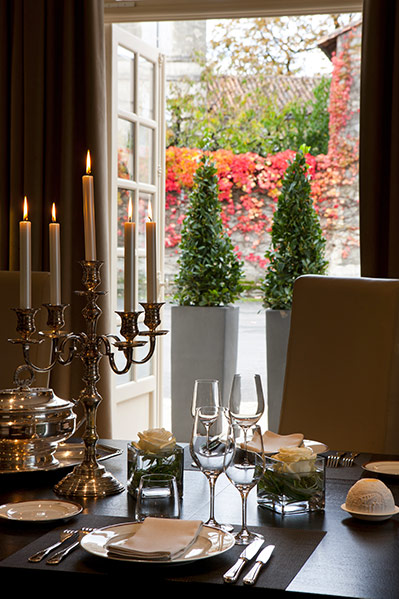 GOURMET DINNER
Enjoy an exclusive gourmet dinner comprising local dishes prepared by a chef with cognac pairings – complete with comments on how they complement each other.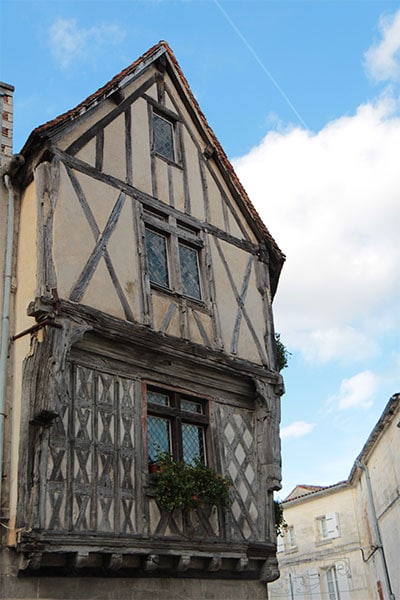 HISTORICAL TOUR
This city tour traces the history of Cognac from the origins, through the Renaissance and the eighteenth century, to the Belle Époque.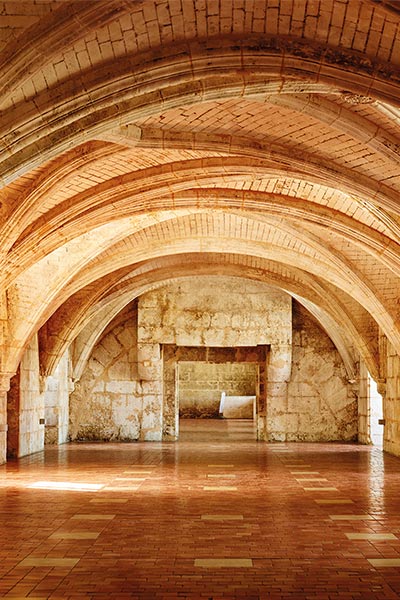 VISIT OF THE ROYAL CASTLE
Discover the Royal Castle of Cognac – historical monument – birthplace of François 1st and House of Cognacs Baron Otard.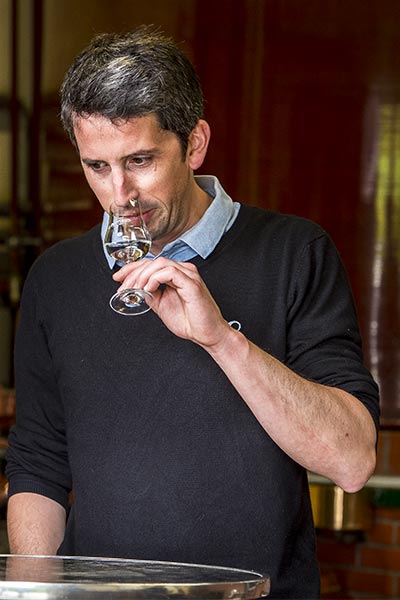 MEETING WITH A WINEGROWER
Meeting with a grower-distiller, tour of the distillery and ageing cellars. Discover his products during a tasting session.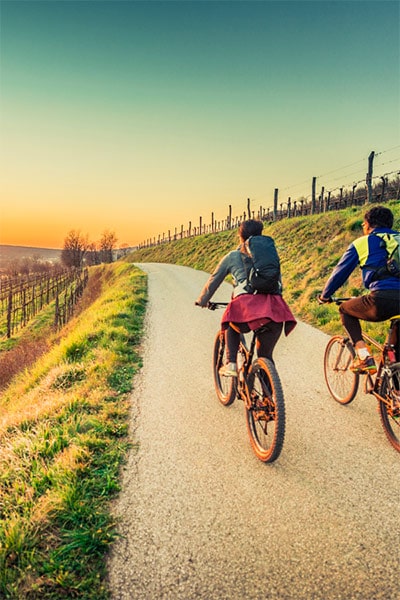 COGNAC BY BIKE
Explore the Cognac vineyard by bike, discovering the terroir and its diverse landscapes. Au programme : visite de distillerie et des chais de vieillissement, pique-nique champêtre …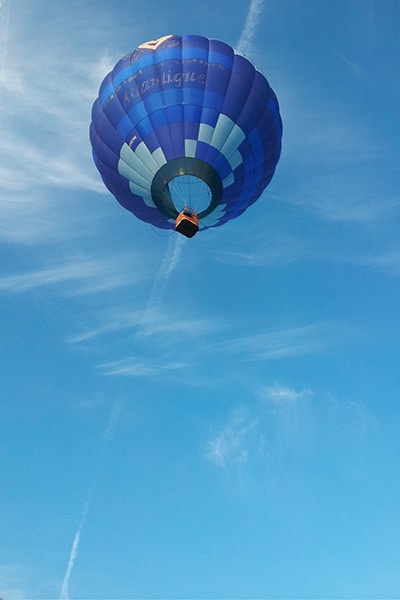 HOT AIR BALLOON
Discover the Charente from the sky: between the Charente Valley, the Cognac vineyard, and the Lakes of Haute Charente, you will discover all the specificities of our natural heritage.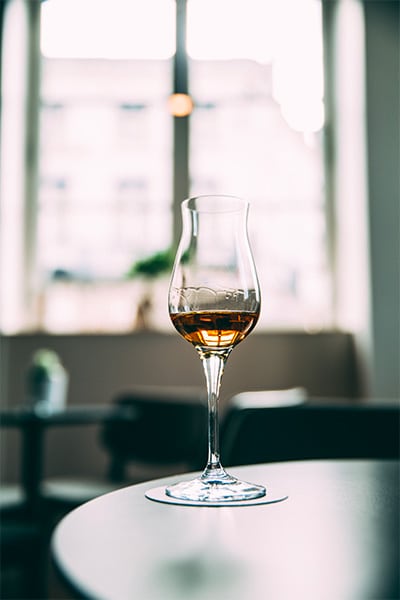 COGNAC TASTING
Tastings commented by professionals according to a theme of your choice: Cognacs according to vintages, aging… Possibility of complementing these tastings with food-pairings or Cognac-chocolate type pairings.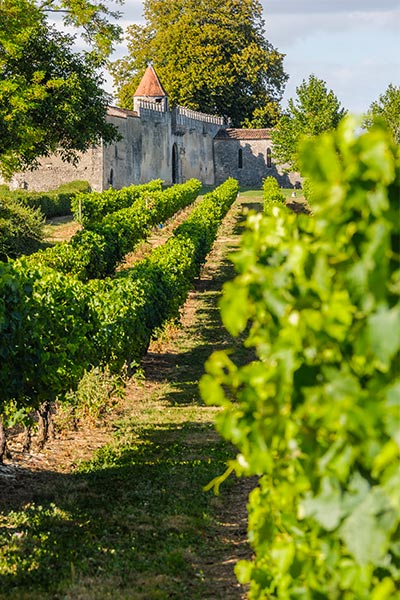 DISCOVER COGNAC IN A DAY
Full day tour to explore every aspect of Cognac. A half-day tour without lunch is also available.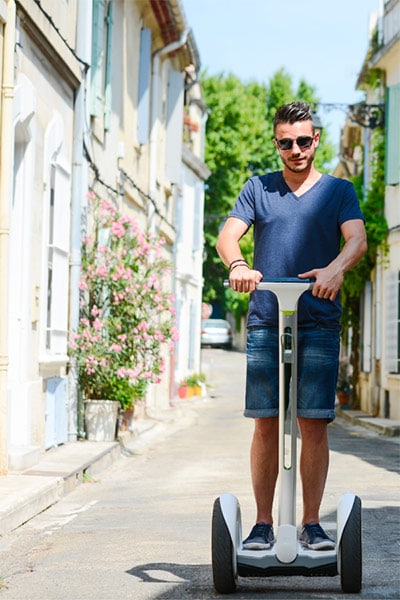 SEGWAY CITY TOUR (GROUPS)
This original guided tour of the city of Cognac by Segway is accessible to all. Lasts 1 1/2 hours, and is available in French or English (other languages available upon request.)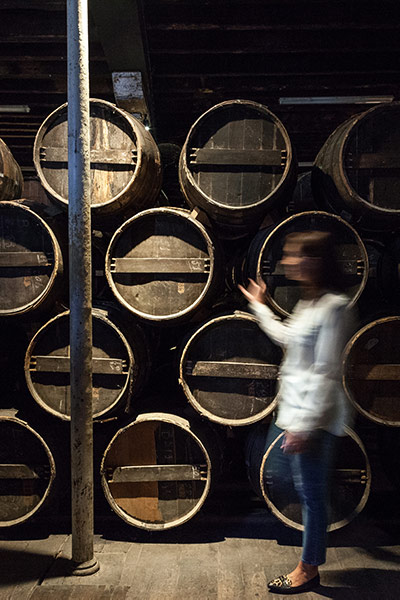 ESCAPE GAME IN A WINE CELLAR
Participants are locked into a wine cellar and given 60 minutes to solve different puzzles related to Cognac in order to escape.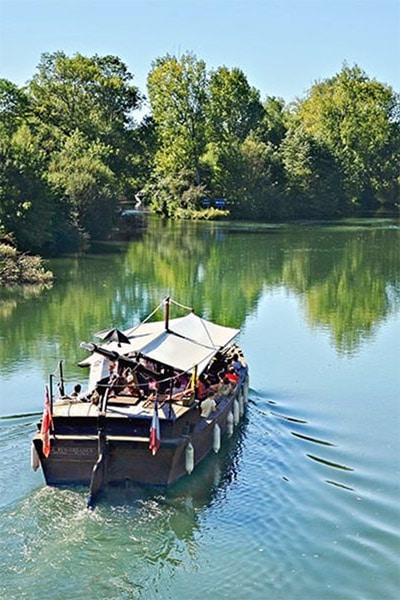 CRUISE ON A GABARRE
Private rental of a gabarre* for a 2-hour cruise on the Charente. *Replica of an 18th century gabarre, a type of traditional wooden flat-bottomed boat that was once used to transport barrels of eau de vie on the Charente river.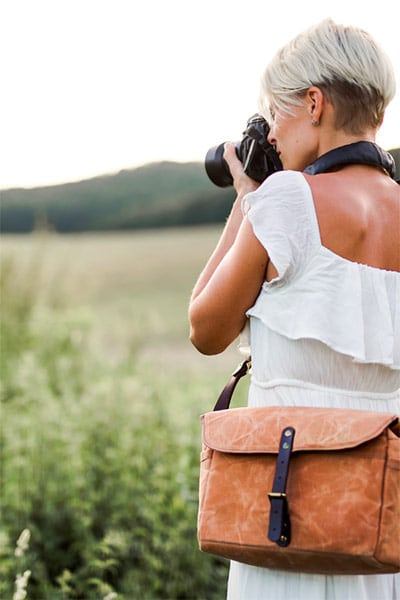 PHOTO RALLY
Visit the city of Cognac in the form of
a "treasure hunt", immortalizing each stop along the way with a photo. Take on this fun, educational challenge in teams for a unique way to discovery the city's history and heritage.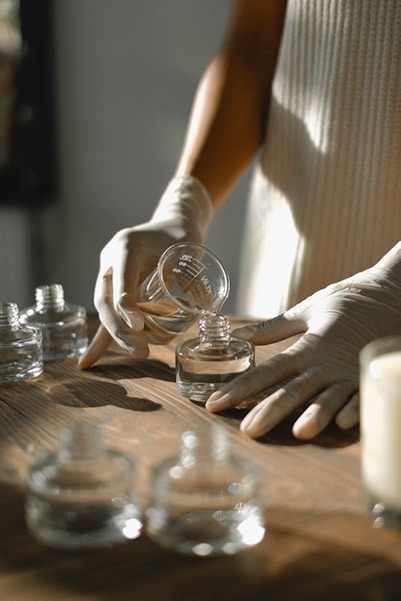 COGNAC PERFUME WORKSHOP (GROUPS)
With a professional from the perfume industry as their guide, participants are invited on an olfactory voyage into the world of Cognac. Over the course of this 4-hour workshop, participants will discover the world of perfume and each will create his or her own perfume inspired by the scents of Cognac.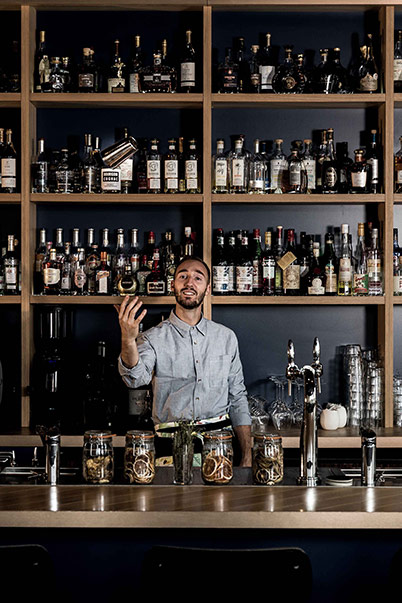 COCKTAIL CLASS
A professional mixologist teaches participants several different cocktail recipes.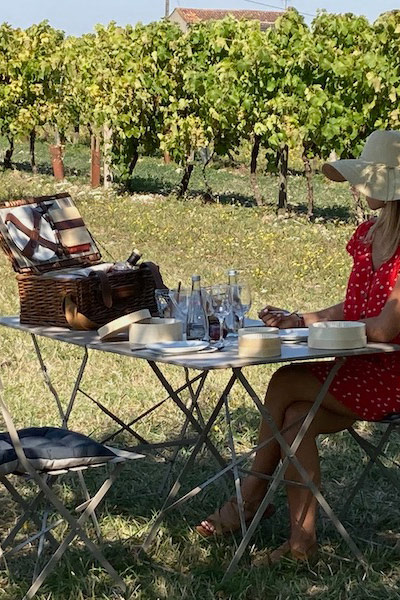 A PICNIC IN THE VINEYARDS
Enjoy a pleasant, bucolic moment in a convivial atmosphere.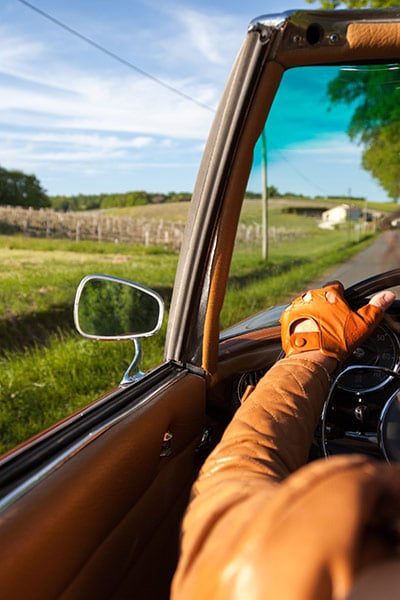 RALLYE THROUGH THE VINEYARDS IN VINTAGE CARS
Rental of a fleet of vintage vehicles with drivers for a trip through the vineyards to take in the local scenery.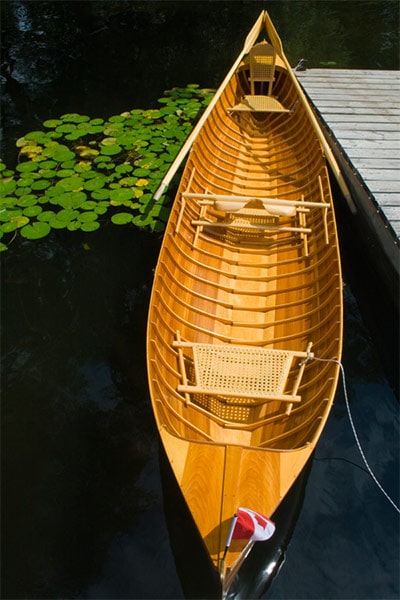 CANADIAN CANOE RIDE
Francis 1stsaid it was the most beautiful river of the French Kingdom… Discover the Charente River aboard two-seater Canadian canoes combining comfort and authenticity.